TwentySeven
yesterday i turned twentyseven.
hello, my name is emily carsldfjujfifoidhf, and i'm twentyseven.
HI EMILY!
i don't feel any older. i don't feel sad. i don't feel like i should lie and say i'm twentyfour (ahem ahem.) i don't feel much of anything...except totally loved. and extremely grateful.
my friends threw me a fantastic fiesta on the roof, in the sunshine. it doesn't get much better. well, see for yourself.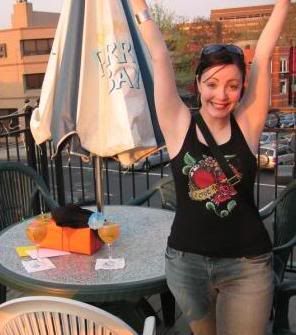 getting the party started
bonnie snuck out of the house, headed to
cake love
to procure some delectable cupcakes, and she even decorated them herself!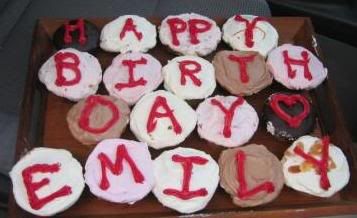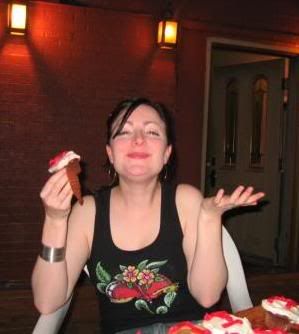 see how delectable?!?!
i also got a pink flamingo martini shaker - to match my pink flamingo tumblers i got last year! it was awesome.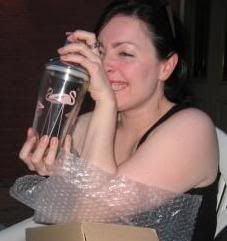 AND A NATS HAT!!!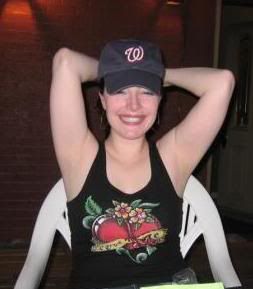 which are very popular...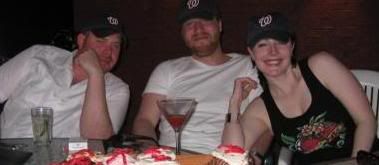 for the first time in twentyseven years, i had ethiopian food. YUM-MY.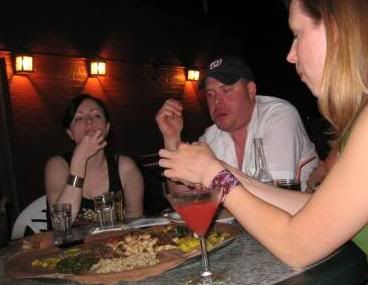 my friends even showed up dressed. don't they clean up good?
but really, everyone knew all i wanted was some hot mens.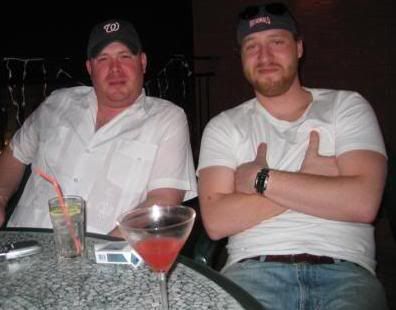 it was a wonderful night! thank you to everyone who came and ate and drank and made me laugh. but most of all, for not telling all those stories about little miss wonderpants. i love y'all.